Chicago Color COnsultation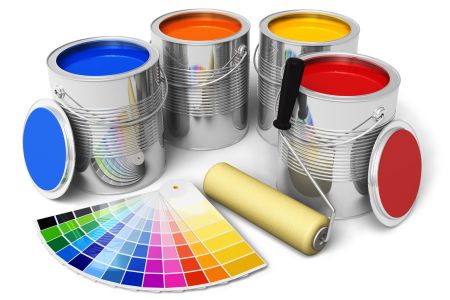 One of the most exciting aspects of painting your Chicago home is the use of color. Color cannot only dramatically change your home environment but is also one of the easiest and least expensive ways to achieve it. Color can infuse your home with life, calm and relax you or rejuvenate your spirit. Color is personal. It can make a bold statement or it can be subdued and mellow. Color seems to intimidate many people.
So Peralta Painters, a Chicago painting contractor, is now offering professional color consultation for your painting project. Whether it's a powder room or master bedroom suite; the foyer or the dining room, a professional color consultation can really pull it all together with the right color combinations.
Having Trouble Picking Colors?
If you're not quite sure of which color to choose, we recommend the use of sample boards. For the cost of the sample paint, will be happy to make up sample boards for you to see a larger image of the paint colors you've chosen. This often gives our customers the peace of mind that they've made the right color choices, or readjust them if need be.
Professional Color Consultations
Are you feeling discouraged? Peralta Painters has partnered with some of the best color consultants and interior designers in the Chicago area.
Online Color Resources

Sherwin Williams offers coordinated color schemes inspire and saturate your paint color palette. This color tool is perfect for homeowners, wanting to find the perfect color, for their perfect room. Use This Color Tool
We Offer Color Consultations Services to the Following Areas
Addison, IL
Algonquin, IL
Antioch, IL
Arlington Heights, IL
Barrington Hills, IL
Barrington, IL
Batavia, IL
Bellwood, IL
Bensenville, IL
Berkeley, IL