Are You Looking For An Addison Painting Contractor Today?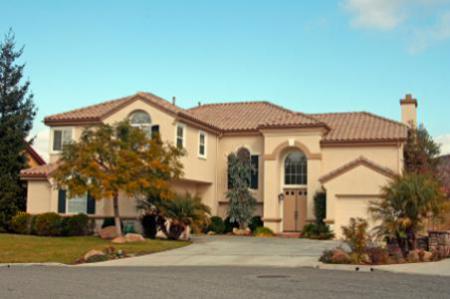 Peralta Painters is a company family owned and operated, known for high quality and consistent on-time completion of projects. Our goal is to provide high quality work at a reasonable price and always exceed expectations with clean, professional and detailed work.
Our jobs are handle in a efficient orderly manner. A detailed preparation and using high quality paints and materials are the key to obtain durable and great paint job. Our work is 100% Guaranteed to satisfaction.
Peralta Painters - Addison Painting Contractor
Our Addison customers choose us again and again because of our commitment to quality and service. Call us for a Free quote on your Addison house painting project today!
Peralta Painters can provide you with interior painting & exterior painting; all sizes of jobs, from a fresh new look for the living room to full residential & commercial painting jobs. We are licensed and insured and all of our Addison painting contractors are trained with over 10 years of experience.
Addison House Painting
Color is critical in setting the tone and mood of painting a house and creating flow from one room to the next. We will customize your exterior paint color to complement your home and reflect your style.
Painting the exterior of your Addison home is a huge job that should be left to a professional Addison house painting contractor. Safety, quality paints and years of experience are just a few reasons why you should contact a our painting company today.
Addison Painting Contractor
Addison House Painter
Interior Painting
Exterior Painting
House Painting
Residential Painting
Commercial Painting
Office Painting
Building Painting
Deck Refinishing
Wood Staining
Color Consultation
Addison Pressure Washing Tips
For types of dirt that are extremely difficult to remove, Addison power washing or pressure washing is considered as the most effective method of washing them away. The reason is because power washing cleans surfaces using power, chemicals, and heat. With these three properties working together, you can practically clean any type of surface as fast as you possibly can. Pressure washing breaks the bond between the surface and any type of dirt, be it grease, mud, dust, grit, ink, and stains. It's the most effective and most efficient cleaner device since it works on both the physical and the molecular level.
Pressure washing is most useful once the winter is concluded and has paved the way for spring time. Due to the winter months, accumulated dirt of many kinds are latched into the garage, the drive way, the car, the roof, and the walls. Some of these are very difficult to reach, and since pressure washing uses a power washer hose, you can reach even most hidden nooks and crannies as long as you know how to use it.
We Provide the Following Services to Addison, IL