Welcome to Peralta Painters: An Algonquin Painting Contractor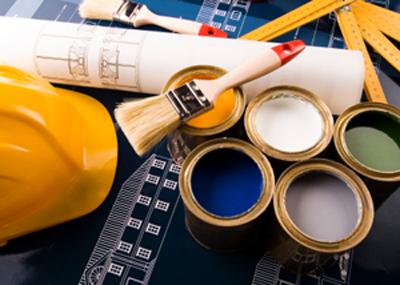 Our Algonquin customers choose us again and again because of our commitment to quality and service. Call us for a Free quote on your Algonquin house painting project today!
Peralta Painters can provide you with interior painting & exterior painting; all sizes of jobs, from a fresh new look for the living room to full residential & commercial painting jobs. We are licensed and insured and all of our Algonquin painting contractors are trained with over 10 years of experience.
Peralta Painters - Algonquin Painting Contractor
Peralta Painters is a Algonquin painting company family owned and operated, known for high quality and consistent on-time completion of projects. Our goal is to provide high quality work at a reasonable price and always exceed our Algonquin customer's expectations with clean, professional and detailed work.
Our jobs are handle in a efficient orderly manner. A detailed preparation and using high quality paints and materials are the key to obtain durable and great paint job. Our work is 100% Guaranteed to satisfaction.
Algonquin Commercial Painting
If your visitors and guests are asking about the last time you repainted your commercial building, your facility is overdue for a new paint job. Customers notice the condition of your building first, but are not likely to say anything out loud. If they do say something about the appearance of your building, listen carefully. What they have to say could change your business. Your potential customers may look elsewhere after seeing your dilapidated exterior. Your aesthetic appearance may not necessarily represent your company's abilities, but that's how your customers will likely interpret them. Customers do judge a book by it's cover!
Our Algonquin commercial painters can actually breathe life into the dull walls of your home/office. Being equipped with state of the art technology, Peralta Painters, commercial painting contractors can deliver the right output within a stipulated time. Equipped with a skilled workforce, We promise high quality work which is indeed reflected on the walls we paint.
Algonquin Painting Contractor
Algonquin House Painter
Interior Painting
Exterior Painting

House Painting
Residential Painting
Commercial Painting
Office Painting

Building Painting
Deck Refinishing
Wood Staining
Color Consultation
Algonquin Interior Painting Tips
Most of the time, people need not need to be technical about color combinations or ideas for their Algonquin home. If you want to avoid the common color schemes you see in other homes, you need to think about the effect you would like the room to have in the house. Then find the best color that will fit feeling like the following ideas.
If you want your house or one of your rooms to give a calming effect, the colors that you have to choose are the nature colors especially green. Aside from the calming color of green, another color that can free you from your stress is the color blue. Just like what the color of sea water can do, the blue color in your home can also make you feel as relaxed as you do at the beachside.
If you want your home to feel comfortable and cozy, you can choose the light color of yellow and orange in order to help you achieve this ambiance. If you have an ambiance in mind but still do not have an idea on the right color, what you just need to do is to talk to your local Algonquin painting contractor. Ask them for what they can suggest to your chosen ambiance. In this way, you will be able to have the ambiance that you want and make it happened.
We Provide the Following Services to Algonquin, IL