3 Fun Painting Ideas For A Child's Bedroom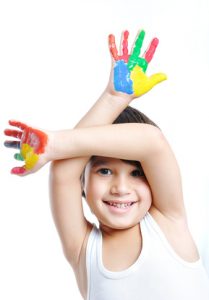 Are you looking for painting ideas for your child's bedroom? Whether you plan to repaint your entire Addison home or just one of your kid's bedrooms, there's plenty of ideas you can get if you just look around. No matter what you choose to do, painting can do wonders to liven up the space. Plus, it's a great way to keep the value of your home intact.
Whether you plan to hire a painting contractor or do the work yourself, the idea is to make your kid's room fun. Here are a few fun painting ideas that are great for a child's bedroom.
Need A Theme? Stripes Are Great For Painting Kid's Rooms!
Don't stick to the standard solid crayon colors, choose a painting color scheme that'll last longer. You know how fast kids grow! How long will it be before your kids are into something a little more sophisticated than four walls painted in some shade of red, blue, green, or yellow?
Painting stripes on the walls of your child's bedroom is a great idea. You can go wide, tight, or anywhere in-between with painting stripes, either would look great! The wonderful thing about painting stripes on the walls is how easy it will be for the space to grow with your child.
This painting idea offers a sophisticated, yet fun theme for any child's bedroom in Addison.
Ceiling Painting – Your Child Will Love This Idea!
Before tackling the interior painting of your child's bedroom, take a look up. You can get rid of that boring white ceiling and transform it into a beautiful star-lit night sky, complete with the Man in the Moon. Or a space theme, or a painted blue sky with clouds, airplanes or birds. No matter what scene you want to paint on the ceiling of your child's room, it will be a fun and adventurous idea they'll love.
Painting A Family Tree On Your Child's Walls
No matter what color scheme you go for when painting your child's bedroom, a fun idea is to paint a family tree on one of the walls. A large family tree is a unique work of art that your child could actually help you with. It's a perfect nursery idea that will grow with your child for several years. Save a little of the paint you used so you can add on to the family tree as new family relatives or your child's siblings are born!
Sponge Painting, A Simple But Fun Idea For Kids
Anyone can do sponge painting, including your kids! Wouldn't it be fun to really let them go at it with a painted sponge? Who knows what kind of masterpiece they'll create! You may be calling your Addison friends and family over just to show it off.
Before you start the project, make sure you cover and protect the floors first! You'll begin the sponge painting project by applying a solid paint color on the walls, and then let it completely dry. Once it does, dip a sponge in a new paint color, squeeze it out, and push it against the wall. Use a different amount of pressure to get the most variety of sponge patterns.