Choosing the Perfect Color for Your Barrington Interior Painting Project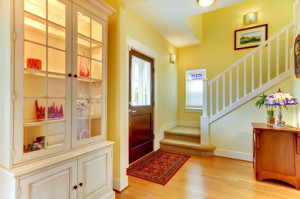 Painting the inside of your house is a great way to improve the appearance of your any room. The walls of your home can become a blank canvas, ready to reflect your own personal style through different paints and design options.
It is important that you choose the perfect color to paint your home. This can be a difficult decision since you want the house to reflect your personal style, but you do not want it to be overkill. Not all homeowners have an artistic eye for choosing the perfect color for their Barrington interior painting project. Here are some helpful tips and suggestions for find the perfect color
Use a Color Wheel
A color wheel is a circle with different colored sectors that show you the relationship between different colors. You might have seen one when you were in art class, or in your local home improvement store. Most stores hand these cards and wheels out for free.
Using a color wheel can also help you figure out what two colors work together and what colors do not look attractive next to each together
Painting Tip: The colors that are located on the opposite side of the color wheel from each other are compliments. This means these two colors look attractive when used together in an artistic way. Some compliments include: Orange & Blue; Red & Green; Yellow & Purple
Use Colors from Your Interior Décor
Before you start your interior paint project, it is important to have the exact furniture and other home decorations in place. If you have this done ahead of time, choosing the colors of your walls will be a piece of cake. There are colors in you interior décor that you can use throughout your entire interior painting project.
Choosing the fabric for your furniture and accessories first will allow you to use that color on the walls of your Sadieville house painting project. This turns choosing a color for your wall into a simple process. All you have to do is take a swatch of your fabric to the local paint store and have the color matched.
Use Light Colors in a Room without Windows
There are some rooms in your Barrington home that do not get a much natural light as the other areas of your home. Generally, these rooms are located near the center of the home, or they can be a bathroom or basement. Either way, you need to find a way to lighten the room without the use of electricity and natural light.
Test Colors on Your Wall
If you have a smaller imagination, it can be difficult for you to look at a paint chip and determine how your wall will look painted that color. Thankfully, there is another way.
We suggest getting a small sample of the paint you think you might like on your walls and painting a small part of your wall. This will make visualizing the paint on your walls easier, and it will be an easy cover up if you do not like the paint.
More Tips on Interior Painting